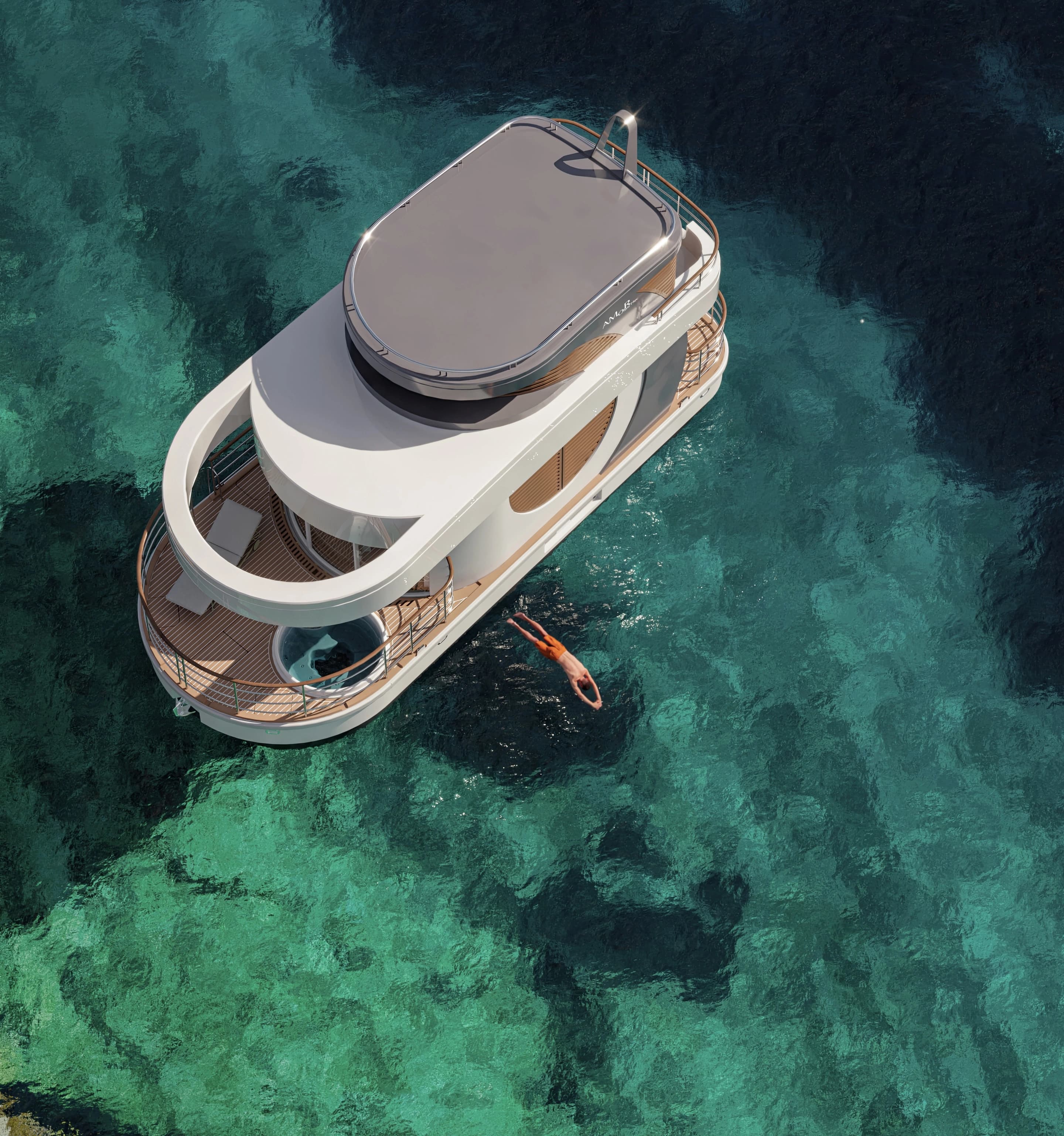 Magnetic attraction of nature
Started in the air, finished surrounded by water. Immersed in nature. Let it guide you to the adventure of the new era
New era of waterfront living
Oasis Meu is a result of the synergy of the Croatian shipbuilding tradition and global-scale innovation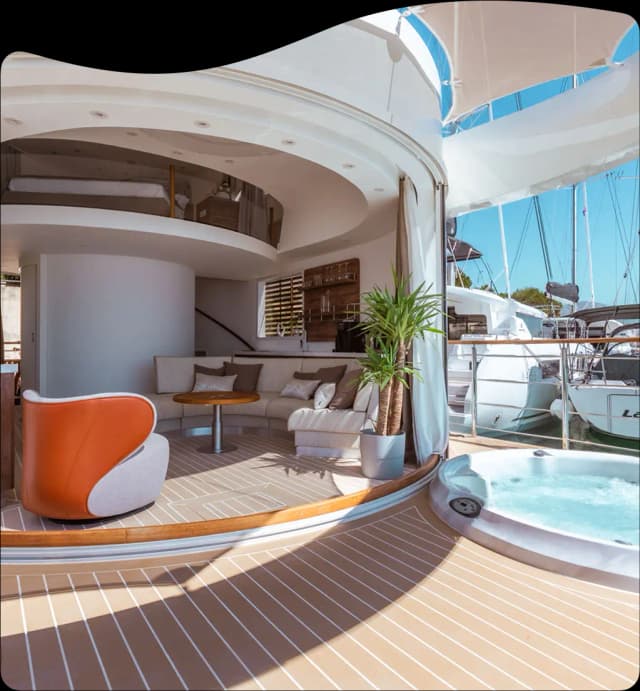 Comfort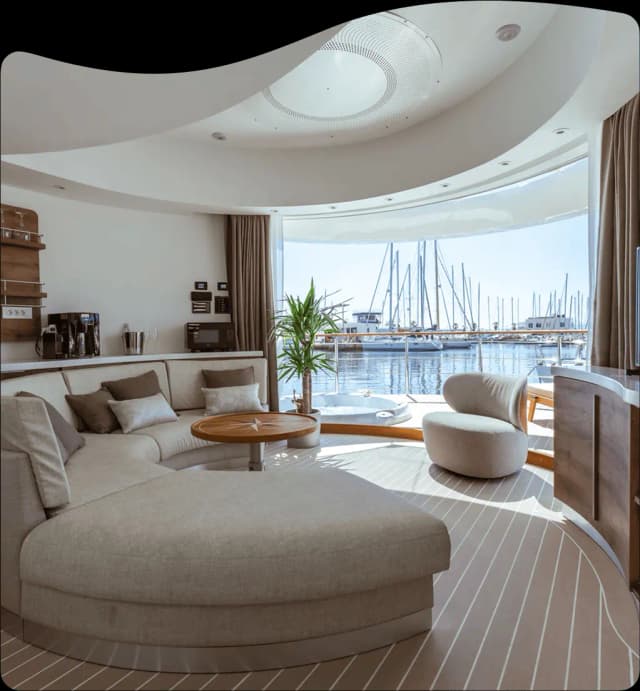 Privacy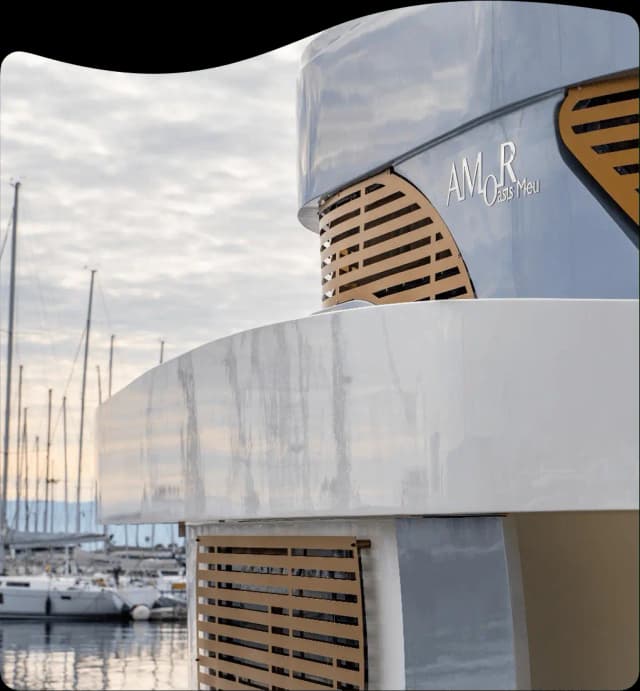 Customizable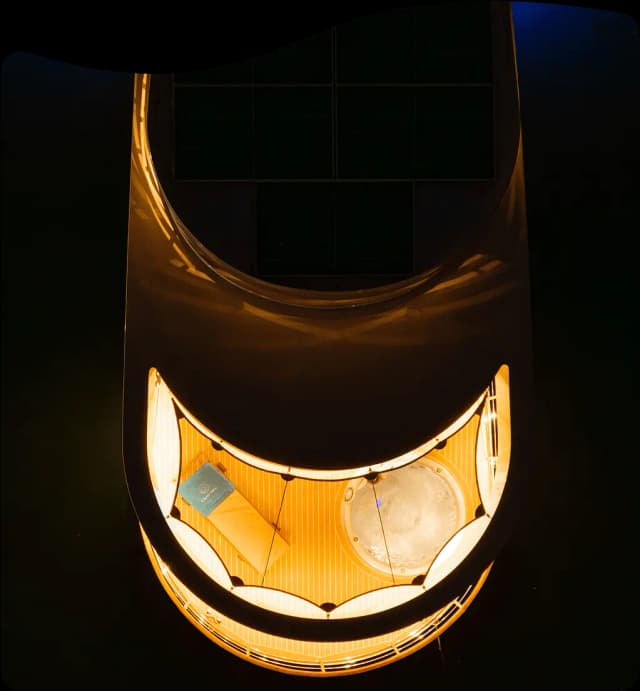 Unique lifestyle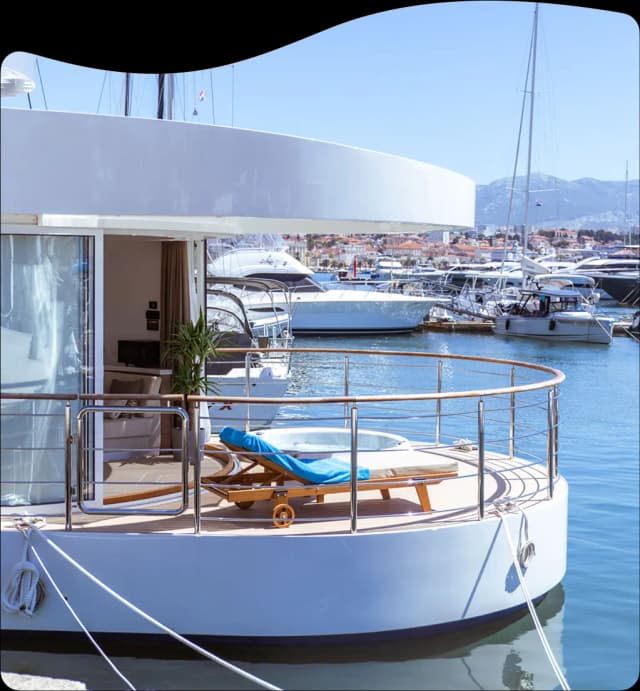 Friend od nature
Sustainable
Production finished
Oasis Amor
The two-deck water home provides comfortable accommodation for 4 people, hot-tub on the front deck, solar panels, open 360° views and eco-friendly materials.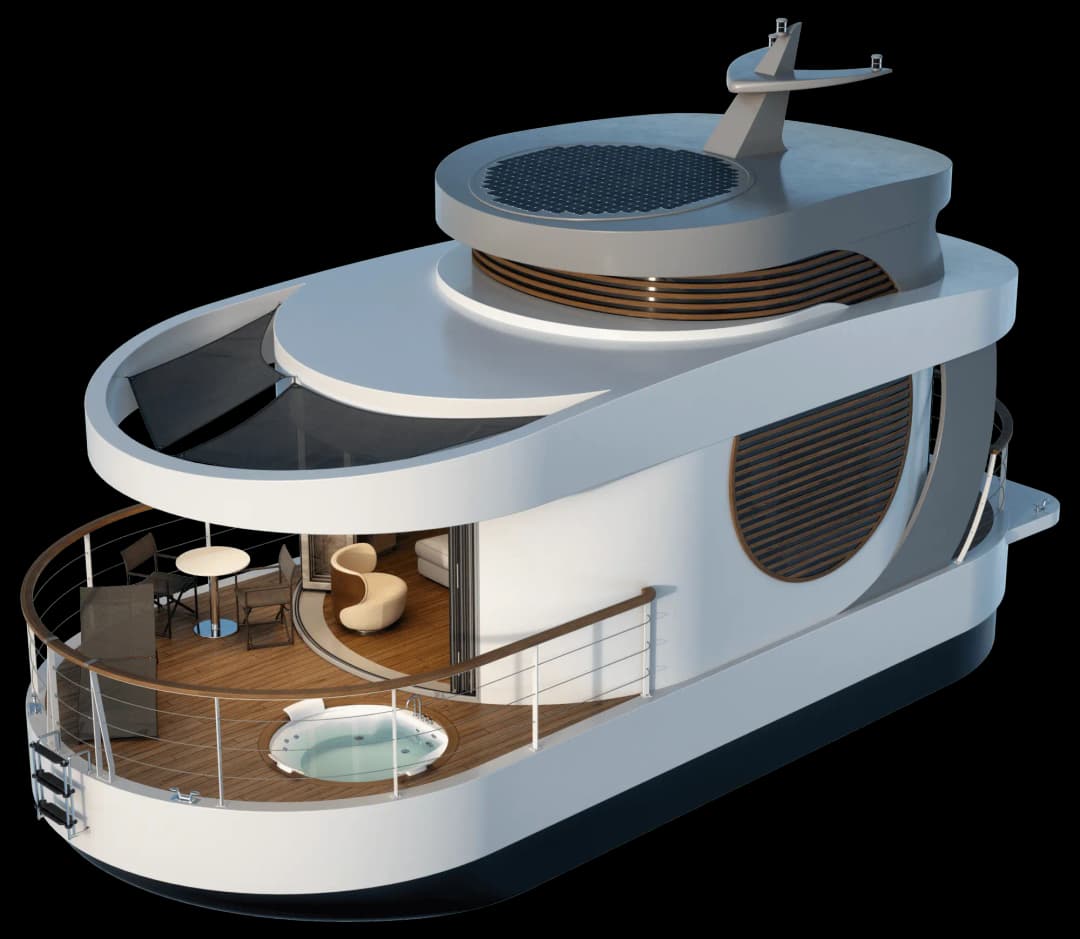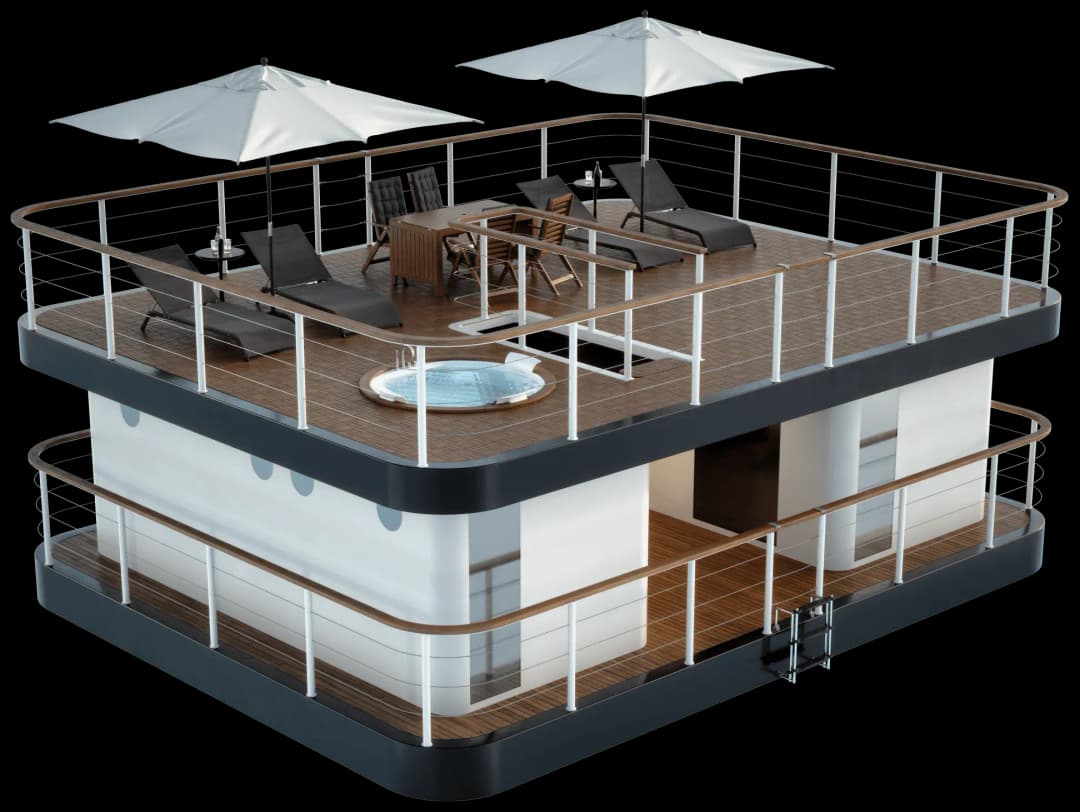 Coming soon
Oasis Agua
Modularity is key! Choose & combine from a vast range of prefabricated modules to create unique Agua, made just for you.
Design philosophy
"Unique for the unique" is a guiding thought of the Oasis Meu philosophy. With our innovative design, energy self-sufficiency and mobility, we encourage you to embark on the adventure of the new era.
Simple and refined lines come from fluidity-inspired design that relates to the surrounding waters and a physical form of lightness and simplicity.
Rest for the body, inspiration for the mind, this is the magnetic attraction of Oasis Meu.
Read more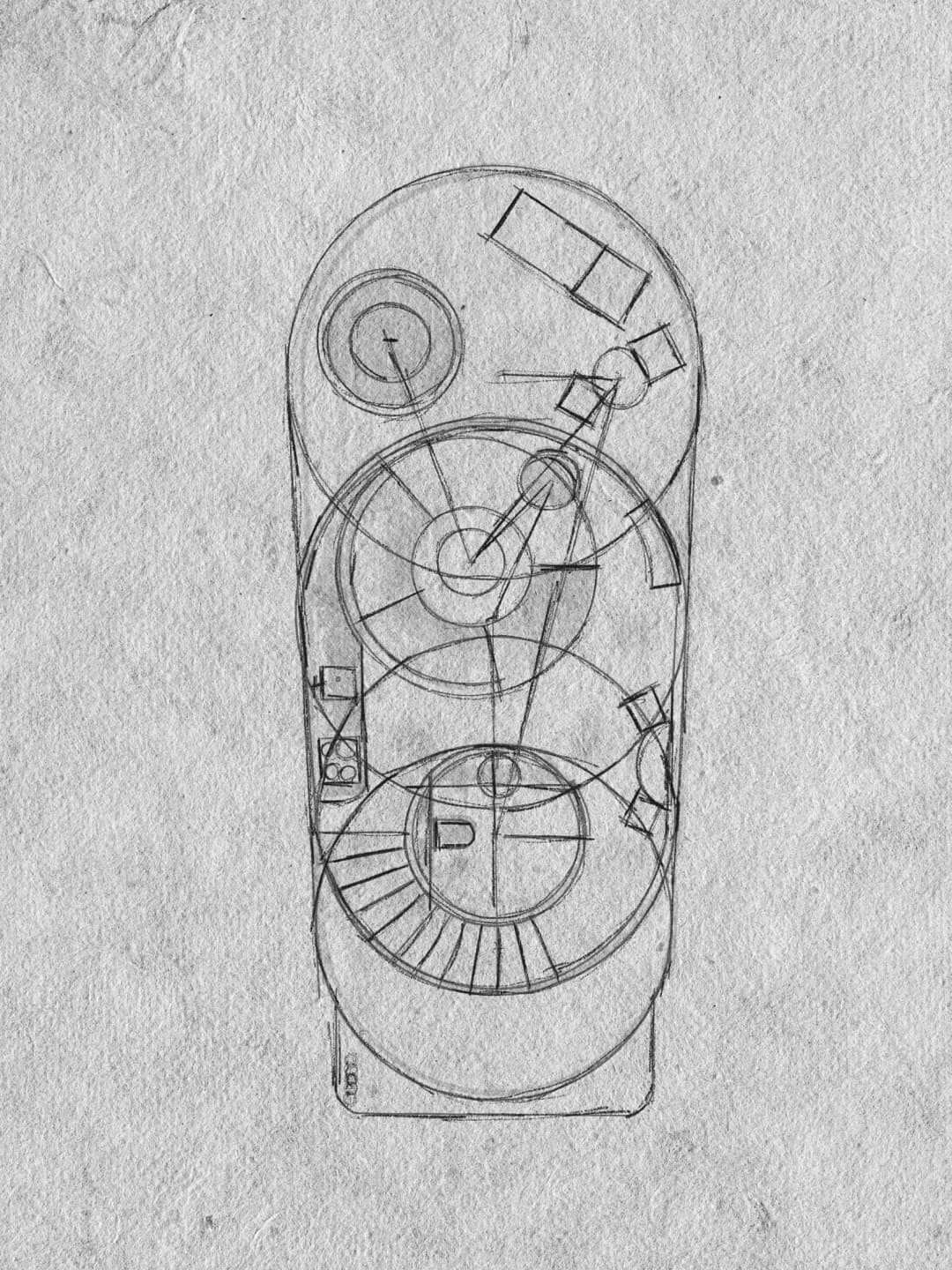 Made for you
Designed with love, crafted with passion. Your perfect getaway.
All year round
Always ready for your vacation, regardless of the season!
All waterways
Oasis Meu is built to be suitable for lakes and waterways worldwide
All berthing conditions
Certified as a pleasure craft, it meets conditions in marinas, anchoring spots and bays.
Solar-powered batteries
Using the energy of the Sun, electricity is acquired from the solar-powered batteries at the bottom.
In harmony with nature
Nature is our endless source of inspiration that has guided us through each step of design and building!
Investment opportunity
Stand out with the offer of a luxurious experience like no other!