40 m²
2+2
Bathroom
Kitchen
Pool
360° view
A/C
Solar power
For full specifications and layout, download the brochure
Enjoy the Comfort of Private Pool - Lie down in your private pool, read your favourite book on a sunny deck or simply take a journey around the island…
It's all up to you!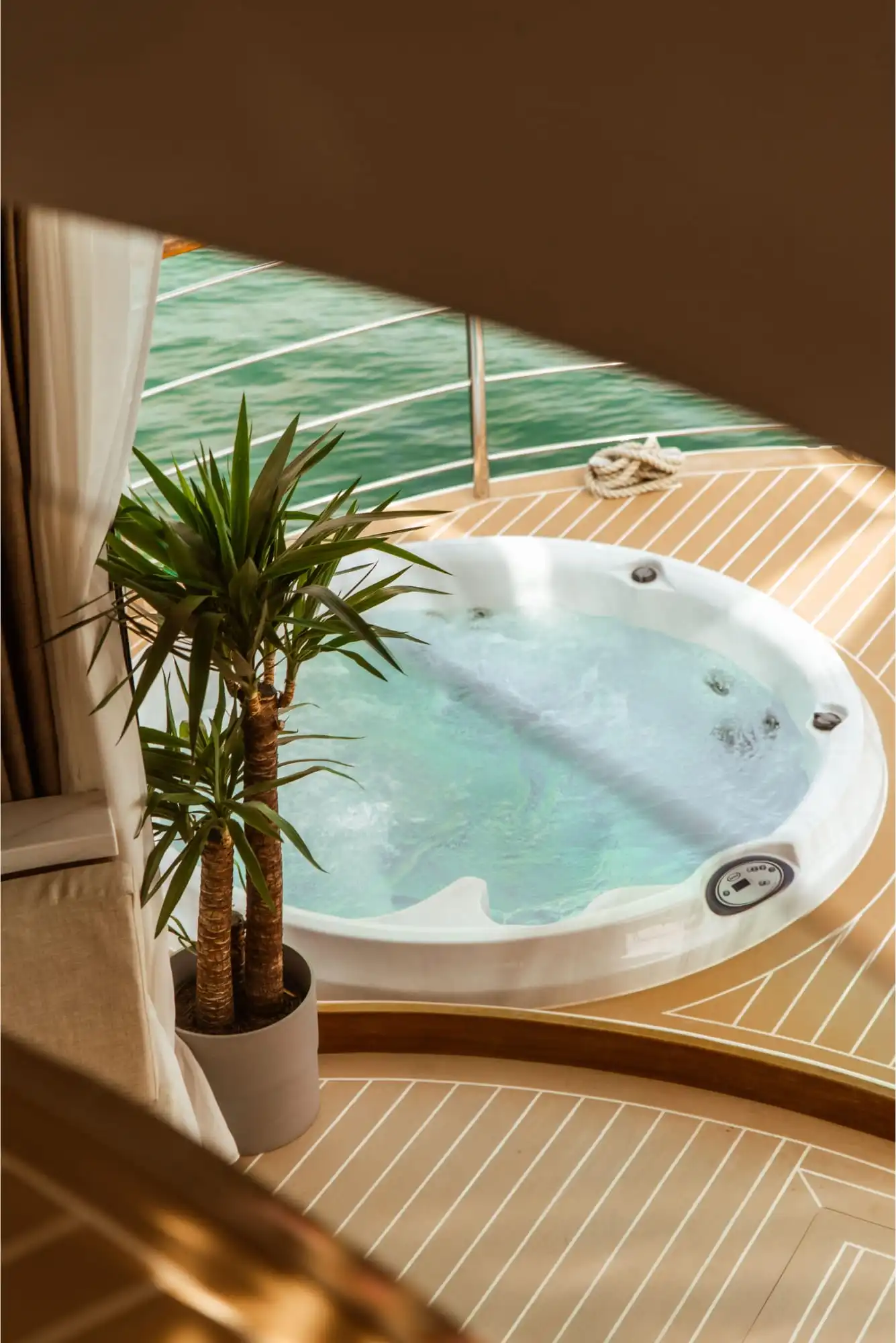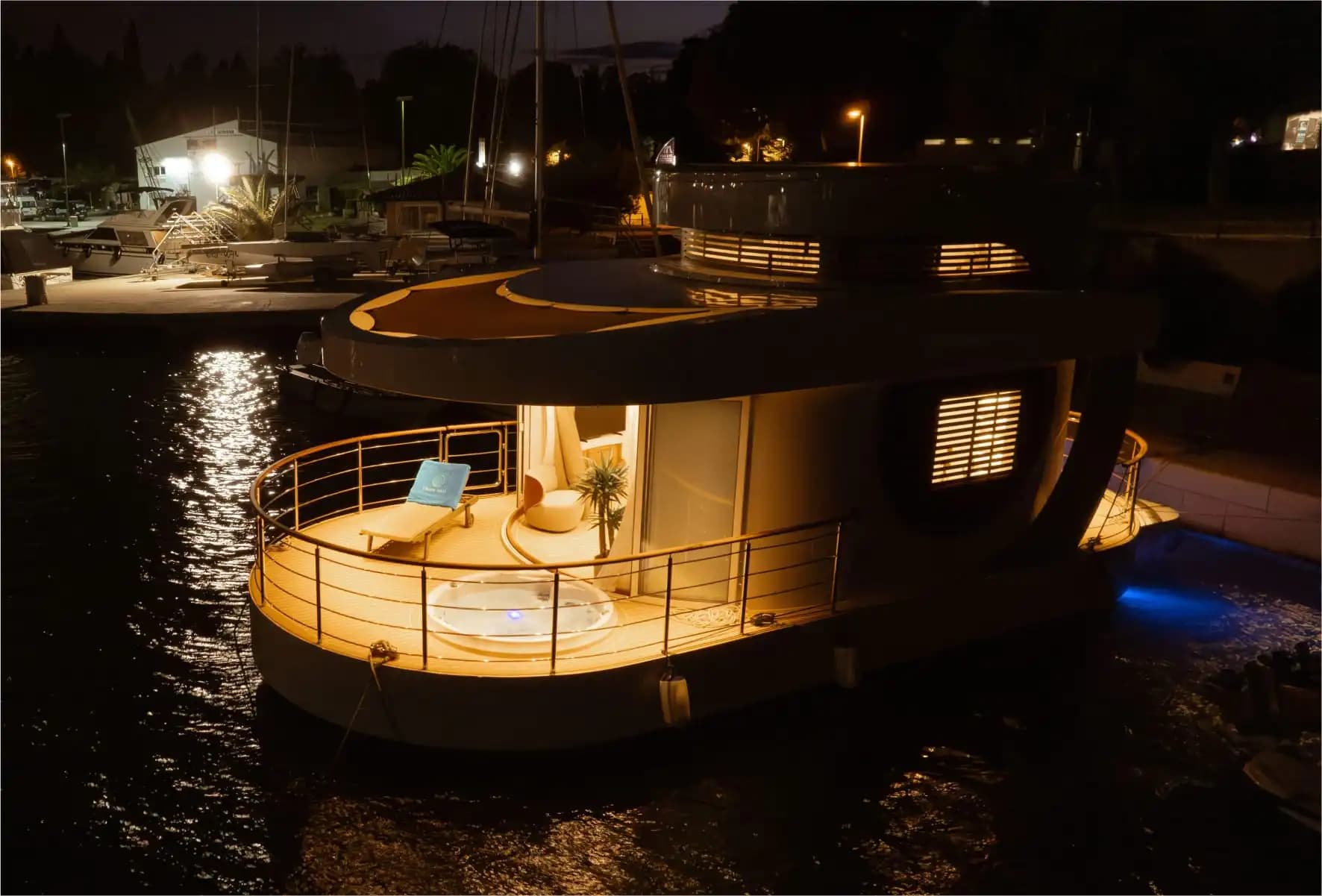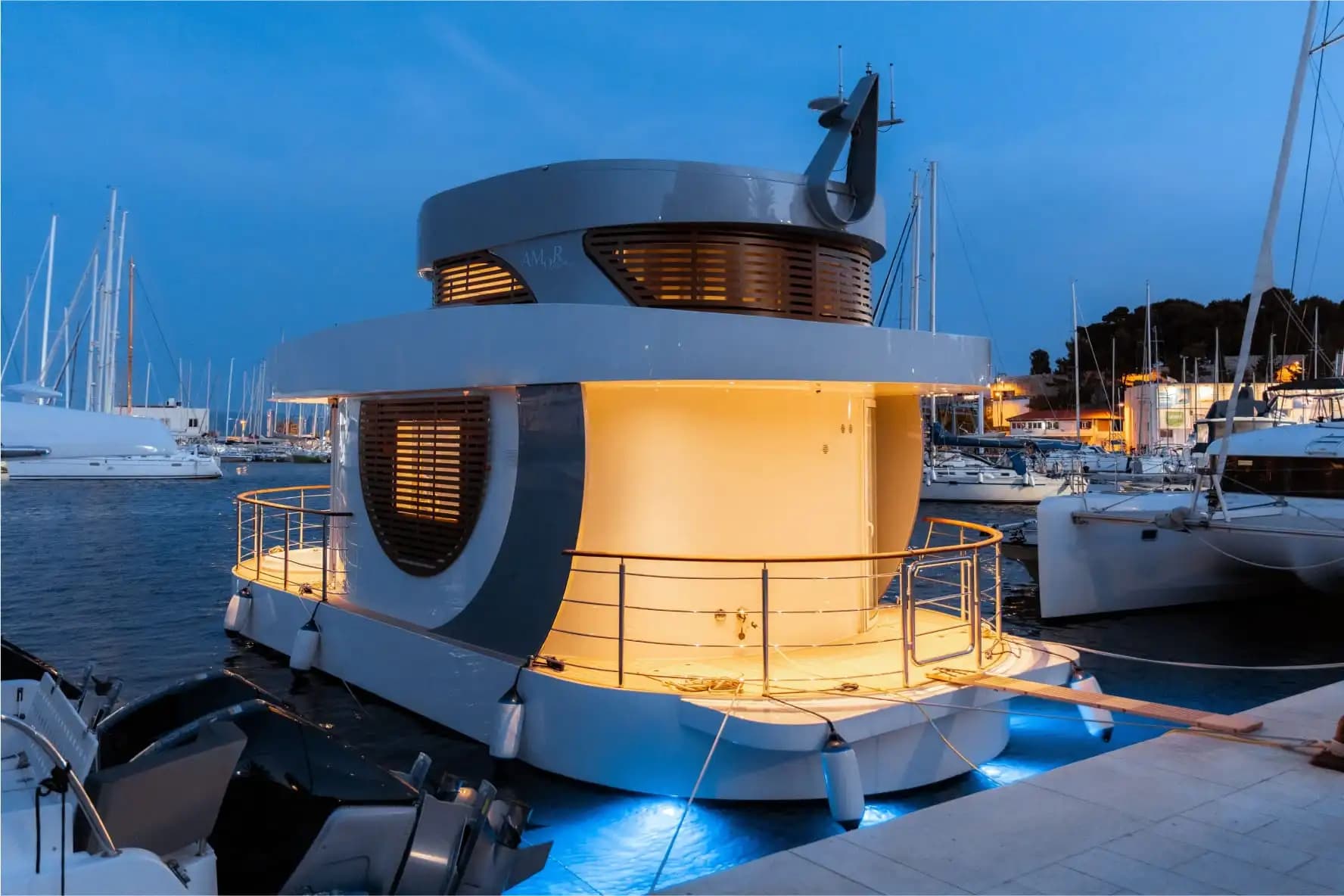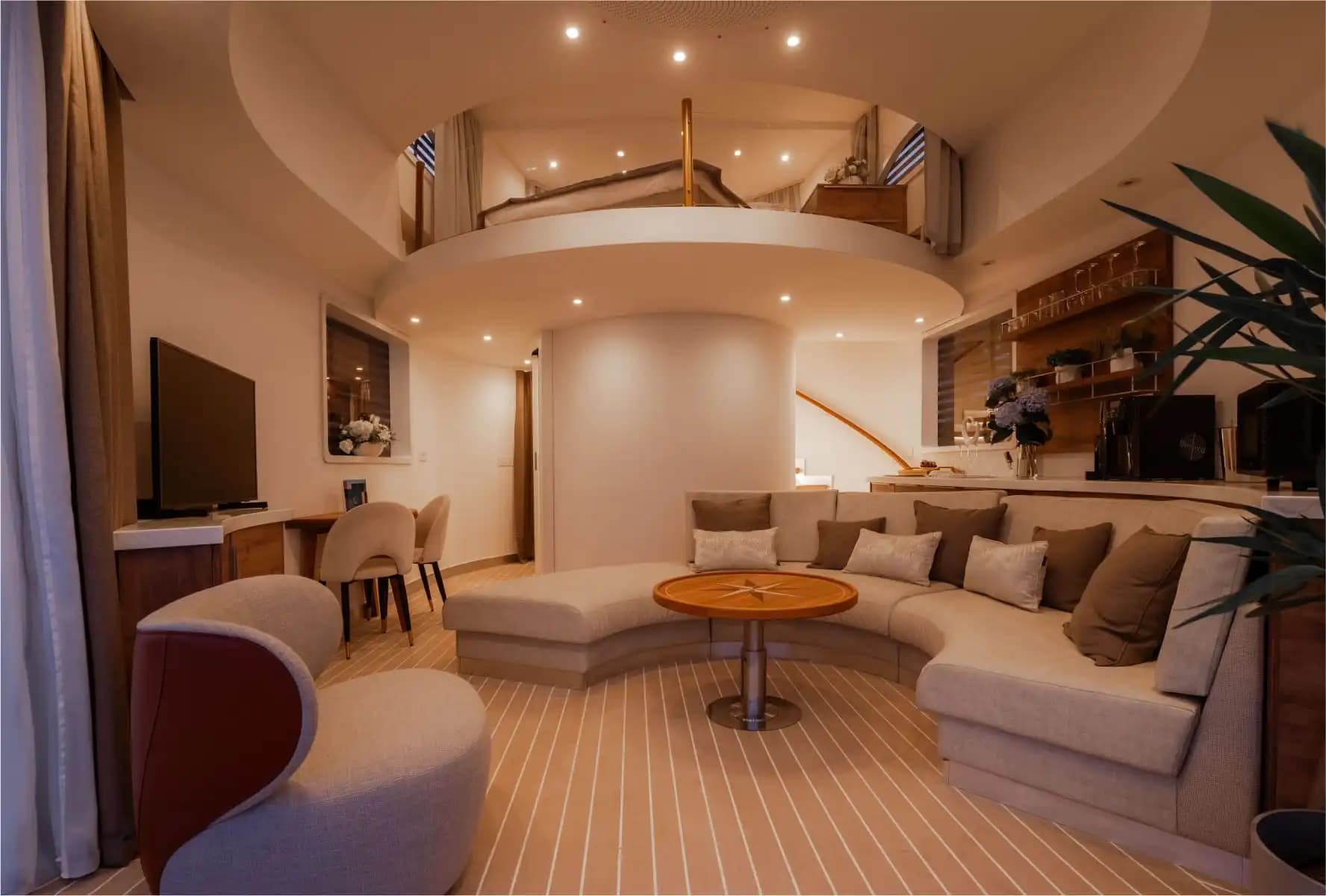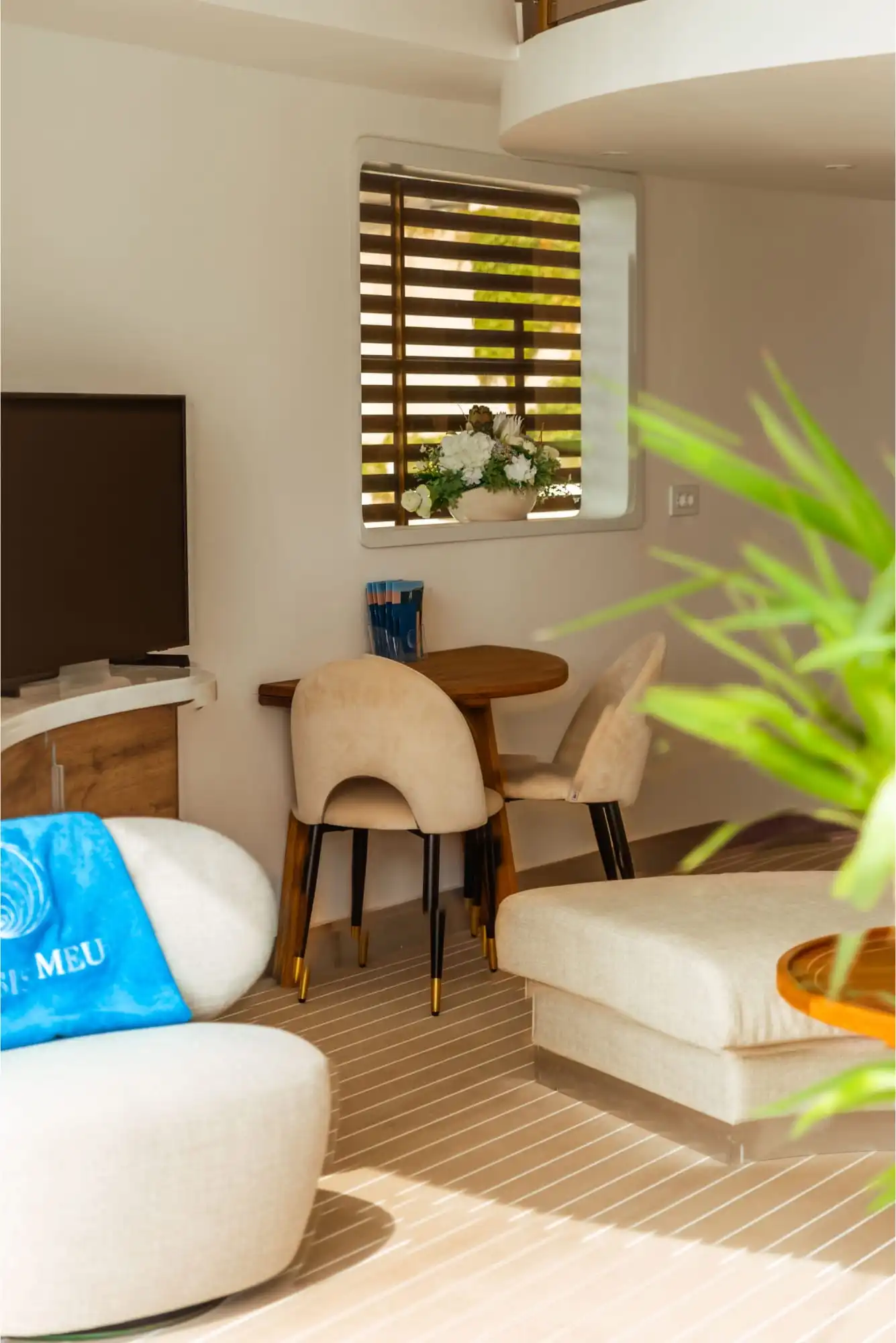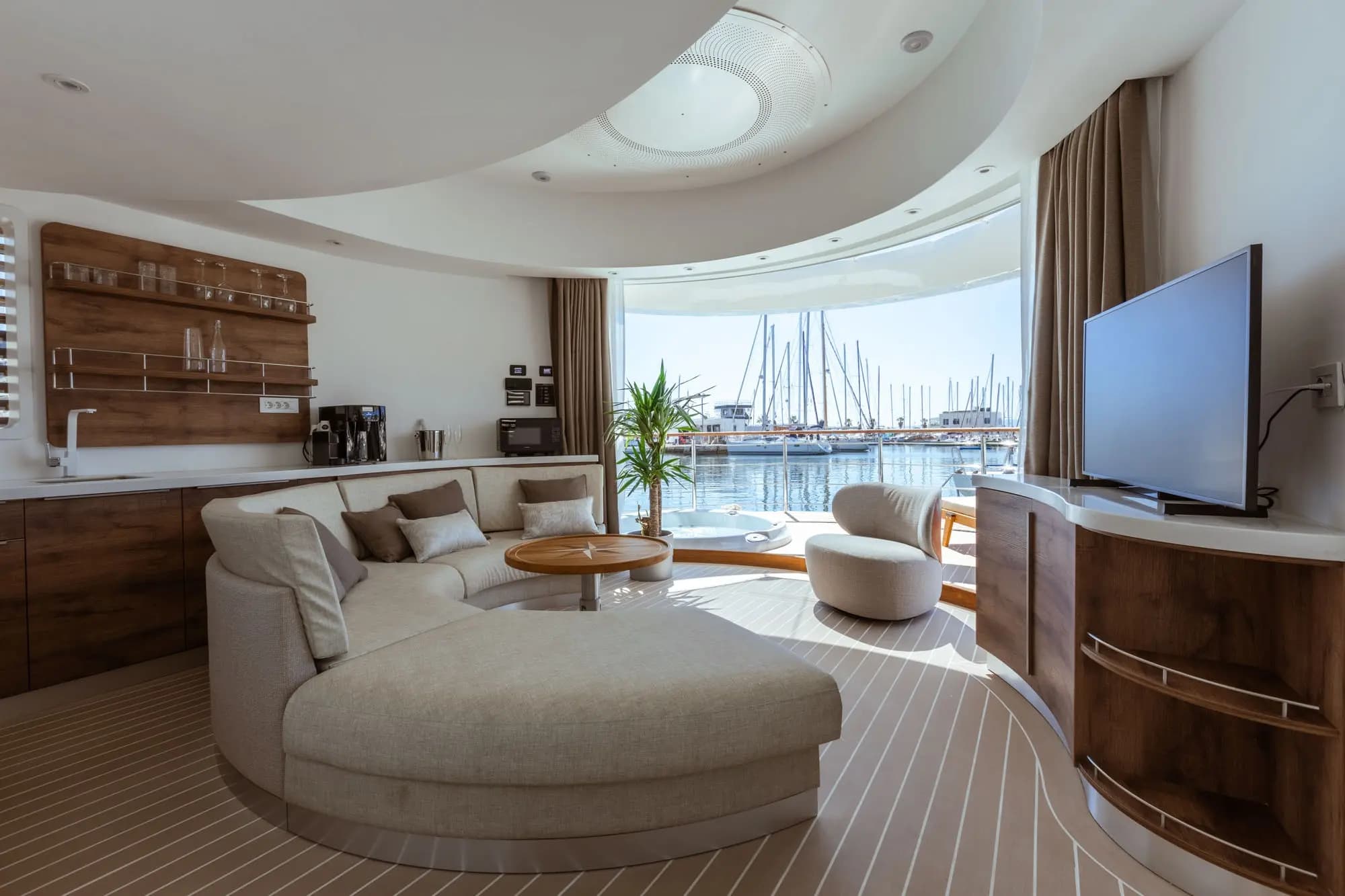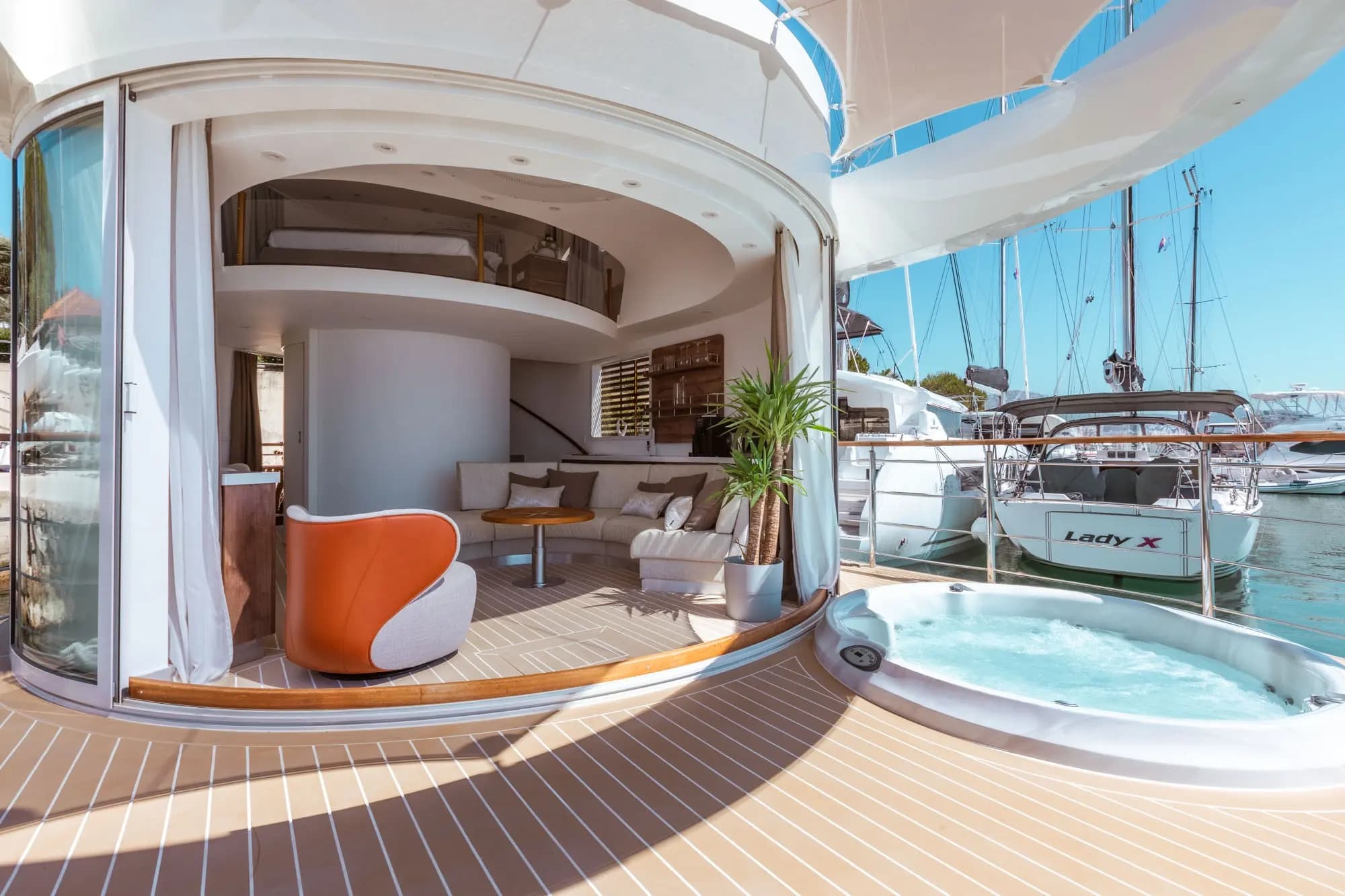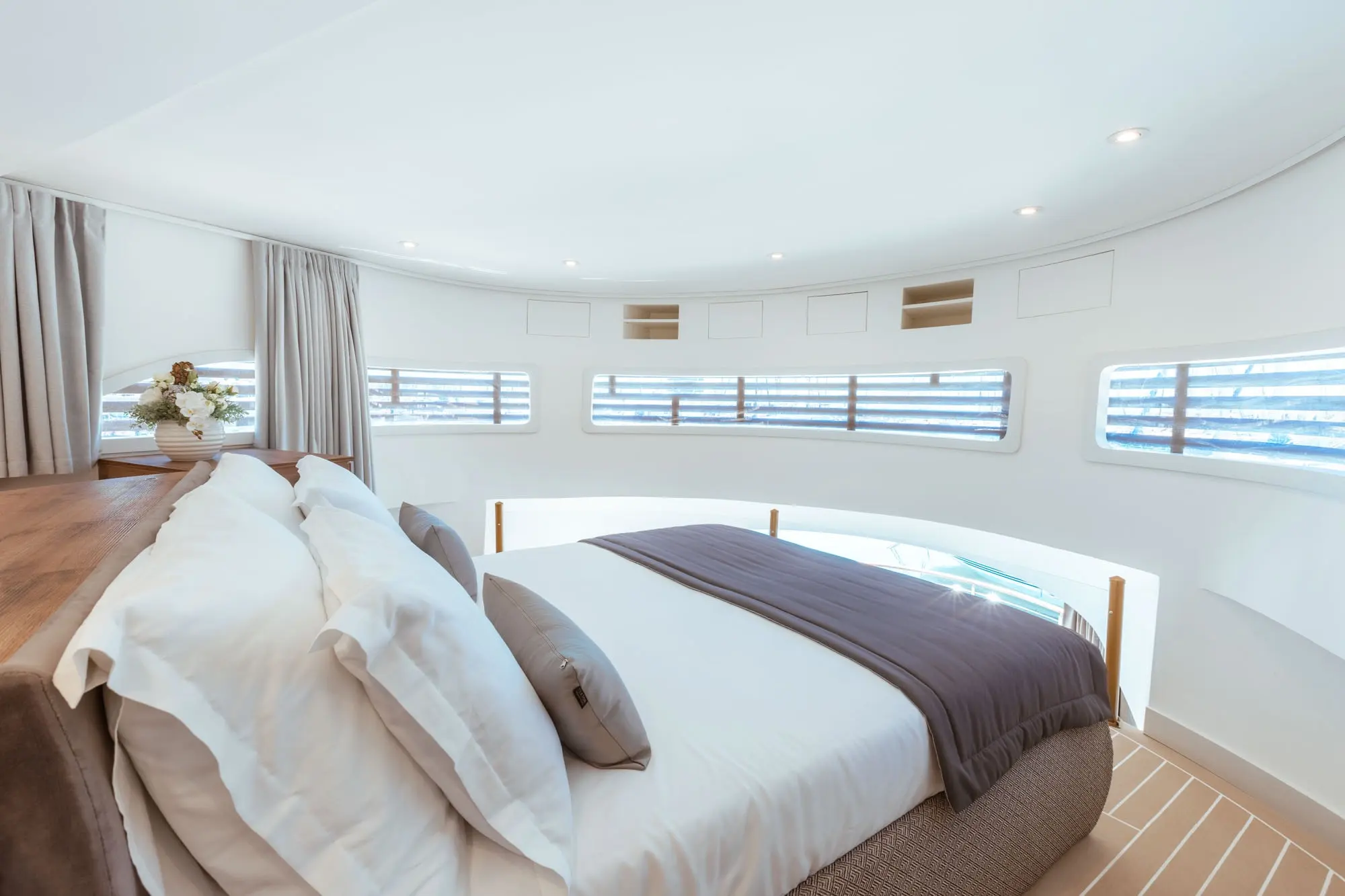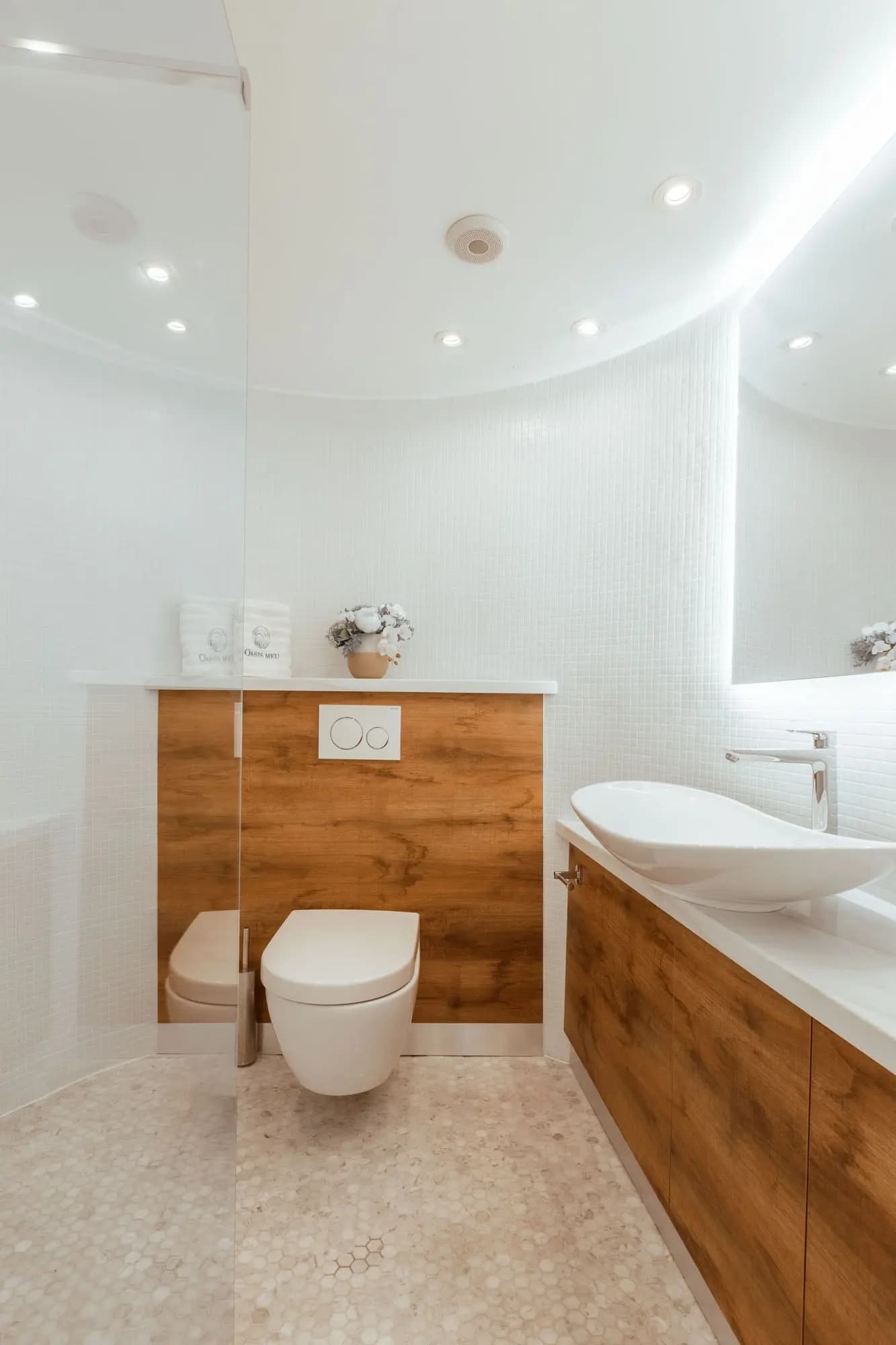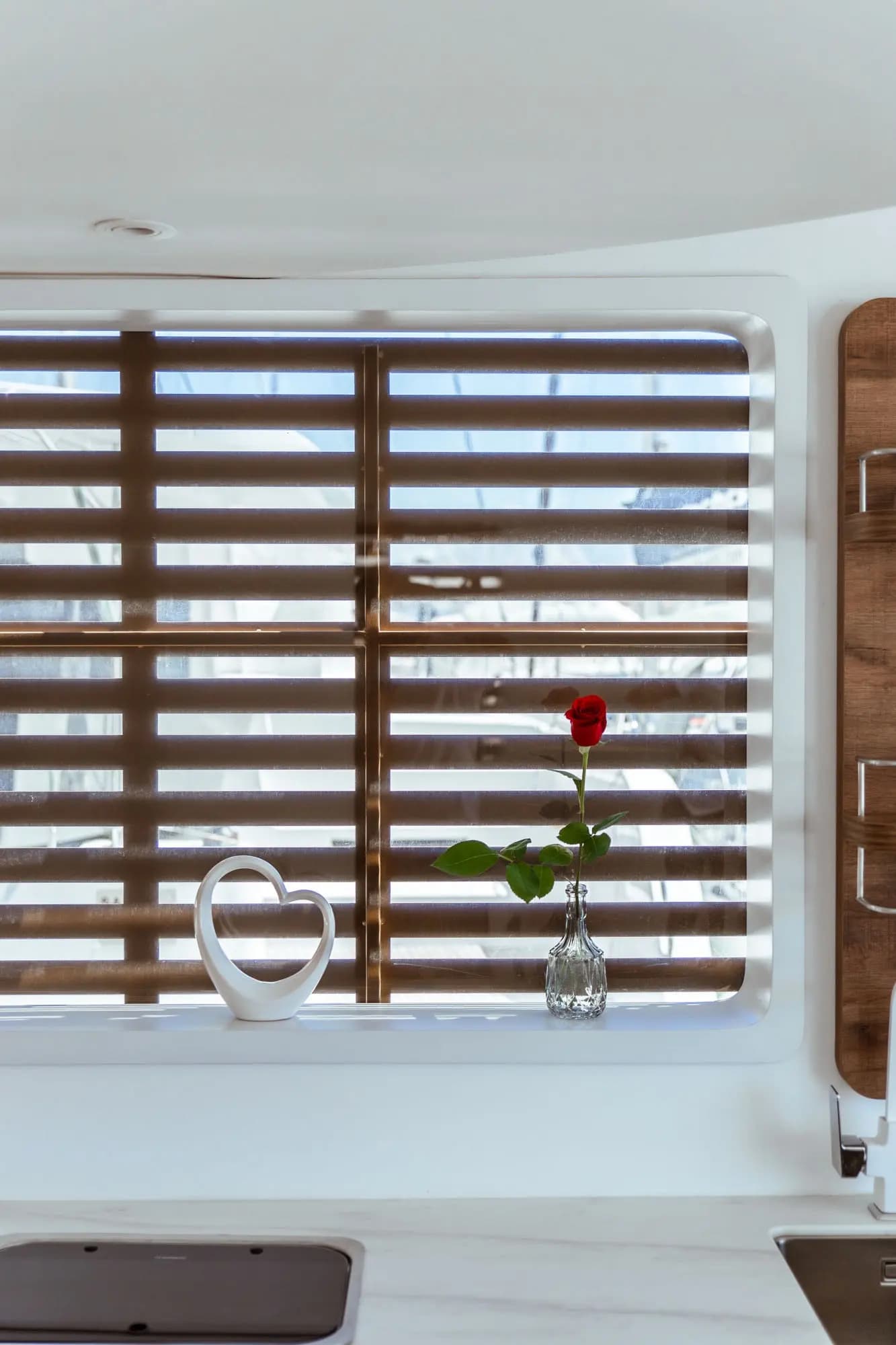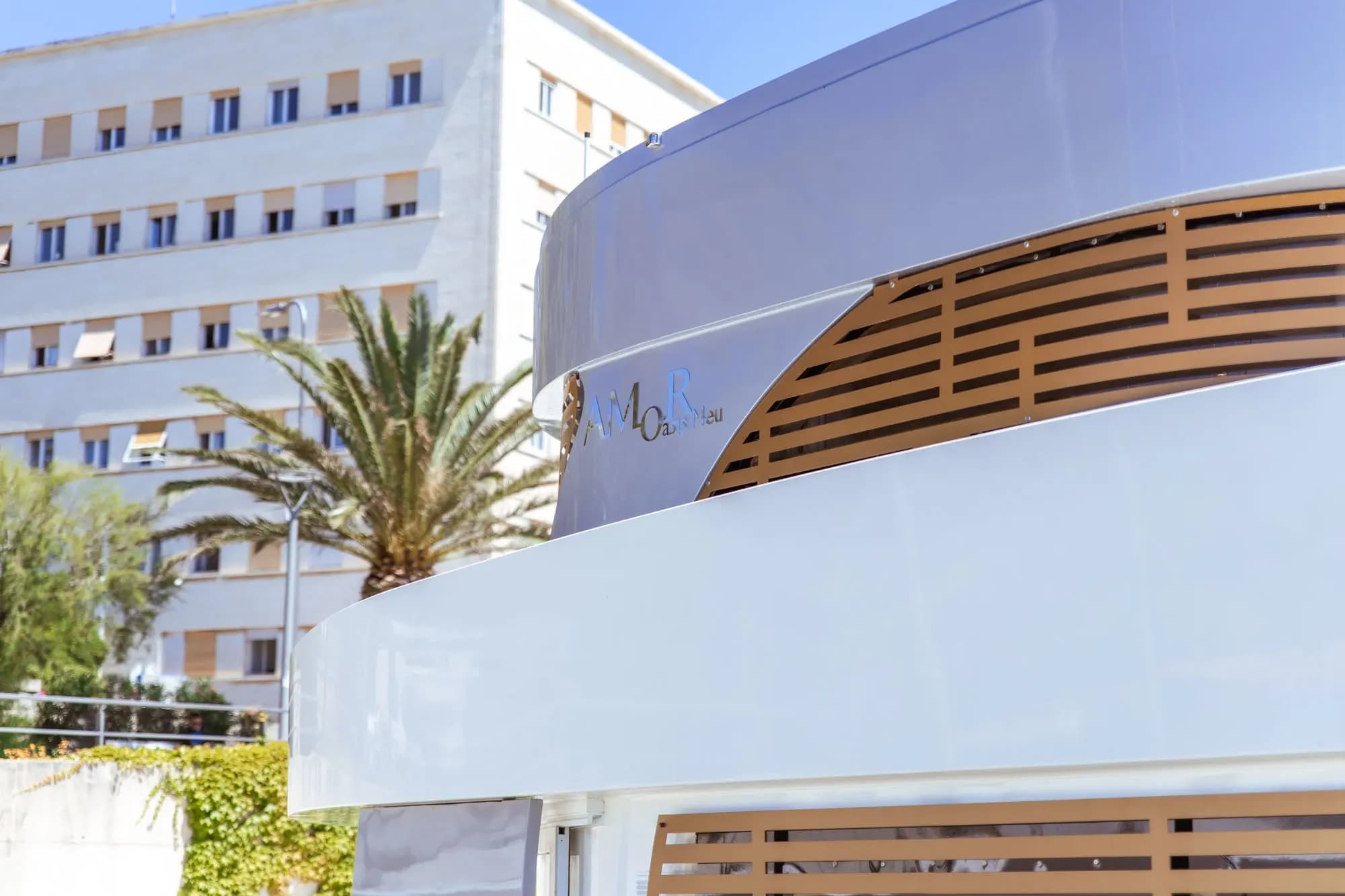 Who is Oasis for?
Whether you're looking for a permanent residence, a vacation home, or an investment,
Oasis Meu offers a versatile and customizable solution for modern living.
Hotels, resorts & marinas
Expand your accommodation offer with Oasis Meu houseboats that meet all berthing conditions in marinas, anchoring spots and bays
Private rentiers
The market of houseboat renting is growing, with guests seeking out new experiences with desire of being closer to nature
Private owners
Comfort, peace, and freedom are just some of the benefits of owning a floating apartment you can always use!