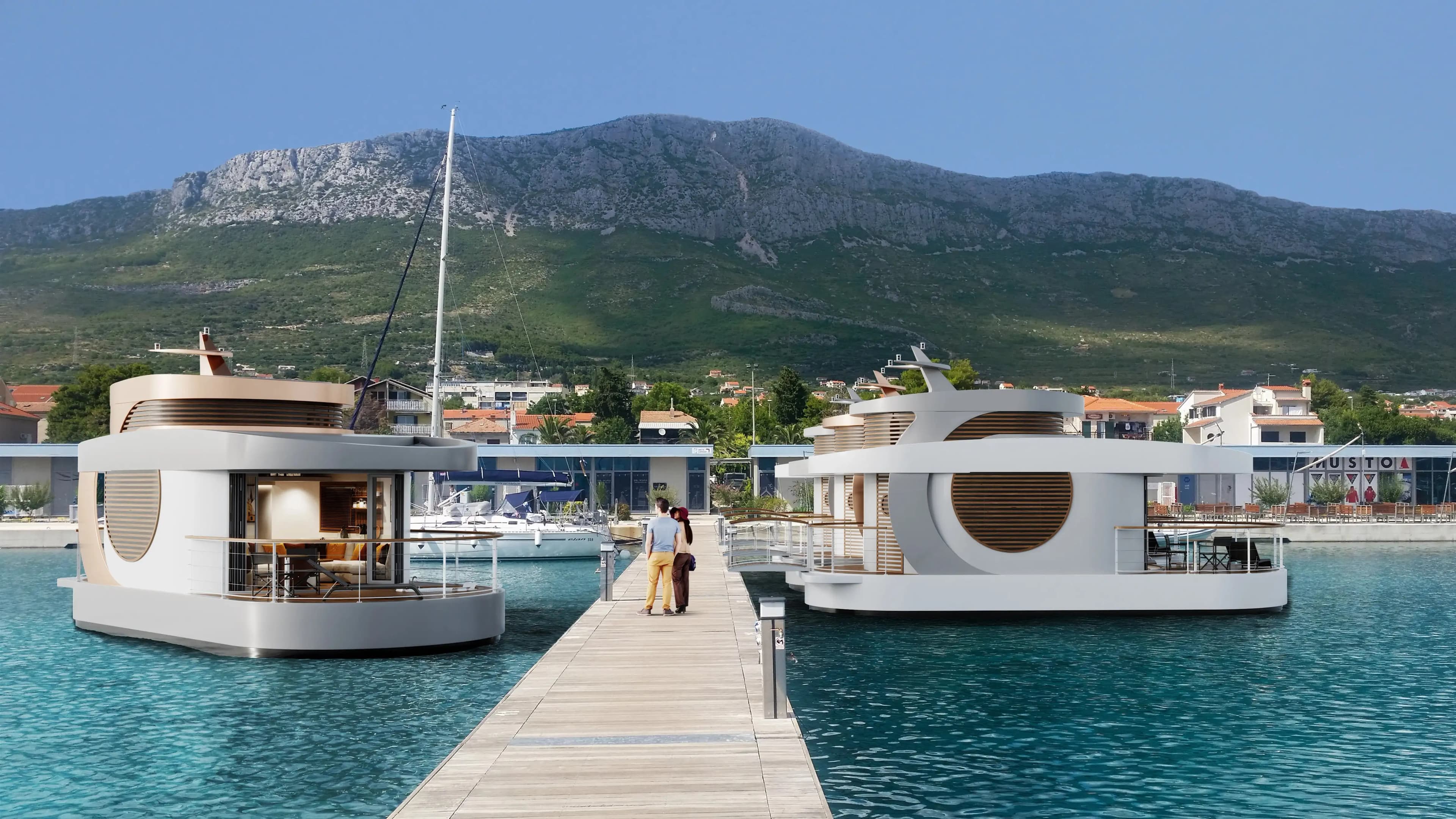 Sustainable & simple accommodation
Oasis Meu immerses in the environment and does not disturb it. Expand your accommodation offer by choosing your Oasis Meu model, customize it to fit your needs & branding. Once the floating apartment is delivered, it is ready to welcome its first guests!
Why Oasis
Differentiate & diversify
Diversify your accommodation portfolio and be a frontrunner in the industry - stand out from competitors, attract more guests and build a strong brand identity.
Sustainibility
Oasis Meu is a friend of nature, powered by solar batteries and collecting rainwater as technical water
Unique vacation experience
Provide the comfort of a hotel with the privacy of a secluded bay, only reachable by boat!
Customize
Choose from durable and sustainable materials, define your colour palette and even add your branding to create your Oasis floating apartments.
How to get your Oasis Meu
1
Contact us
 Tell us more about you and your needs
2
Customize
Our architects, designers and engineers will help you create your Oasis
3
Build
Our architects, designers and engineers will help you create your Oasis
4
Delivery
Floating apartment will be delivered to your desired location and ready to welcome first guests
Production finished
Oasis Amor
The two-deck water home provides comfortable accommodation for 4 people, hot-tub on the front deck, solar panels, open 360° views and eco-friendly materials.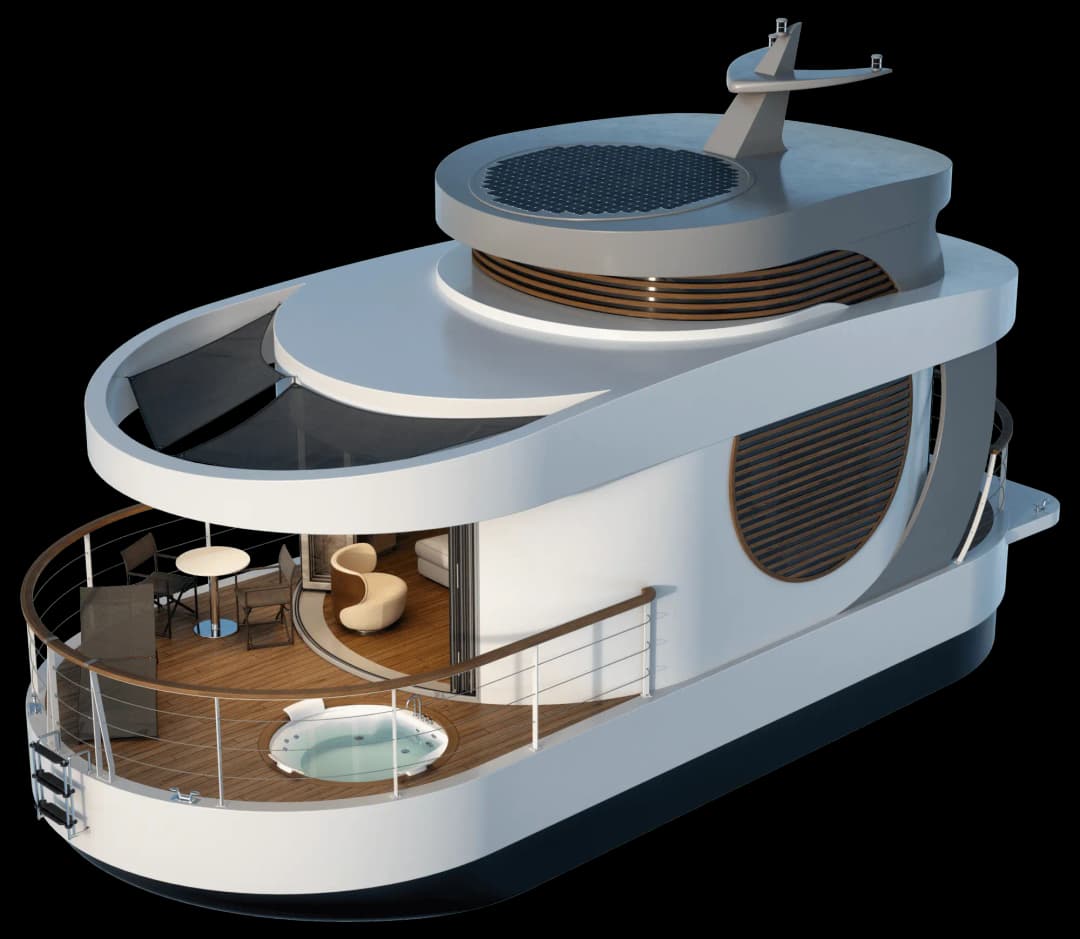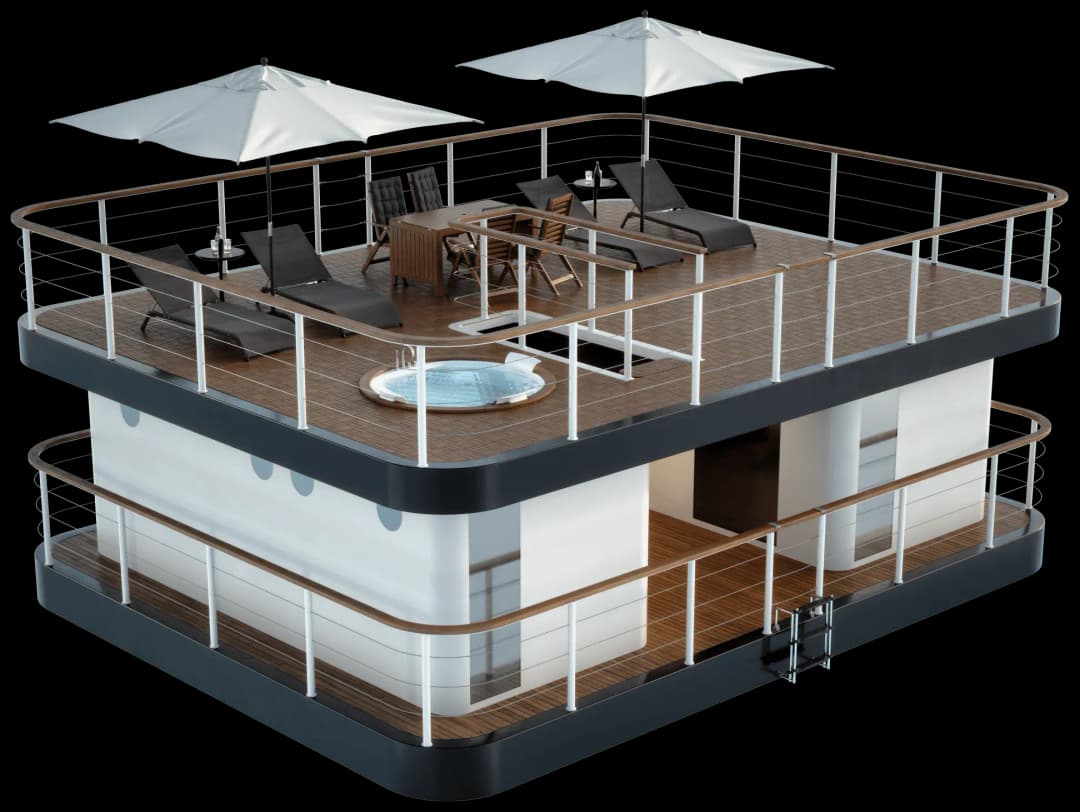 Coming soon
Oasis Agua
Modularity is key! Choose & combine from a vast range of prefabricated modules to create unique Agua, made just for you.
Who is Oasis for?
Whether you're looking for a permanent residence, a vacation home, or an investment,
Oasis Meu offers a versatile and customizable solution for modern living.
Hotels, resorts & marinas
Expand your accommodation offer with Oasis Meu houseboats that meet all berthing conditions in marinas, anchoring spots and bays
Private rentiers
The market of houseboat renting is growing, with guests seeking out new experiences with desire of being closer to nature
Private owners
Comfort, peace, and freedom are just some of the benefits of owning a floating apartment you can always use!